IT H2O Blasting - for wheelie bin & skip cleaning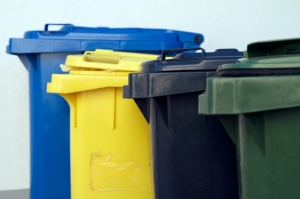 Getting our hands dirty, keeping yours clean!
Our convenient, quick, professional bin cleaning service will give your bin a new lease on life - eliminate germs, odour and vermin with regularly sanitised rubbish bins. Our self-contained systems mean we take away the dirt and grim,and don't harm our waterways. We have several options available for regular cleaning of both regular household bins or larger commercial sized bins, or
contact us
to arrange a one-off clean.
Servicing Dunedin, Queenstown and Wanaka.
Bin Cleaning brochure